When it comes to window and door safety in the event of a fire, there are two main elements to consider: preventing it from spreading, and having a suitable escape exit plan. Getting your property's doors and windows serviced regularly ensures they remain in optimum condition to provide a safe environment for the public.
Fire doors
Fire doors are specially constructed to be robust and slow down the spread of fire, limiting the damage to the property and giving occupants more time to escape safely. They should be kept closed at all times to create a barrier between the fire and the rest of the building. It's recommended that fire doors are inspected at least every six months, depending on usage and the type of building, to ensure they are structurally sound. Regular maintenance checks keep your doors as strong as possible, for example repairing any wear on hinges which could damage their integrity.
Emergency exits
Emergency exits in public buildings provide an extra route for occupants to evacuate through in the event of a fire, and alternative route should the main exit be obstructed. Servicing emergency exits will ensure there are no alignment issues or problems with the panic bars which could prevent them from opening smoothly and easily in an emergency.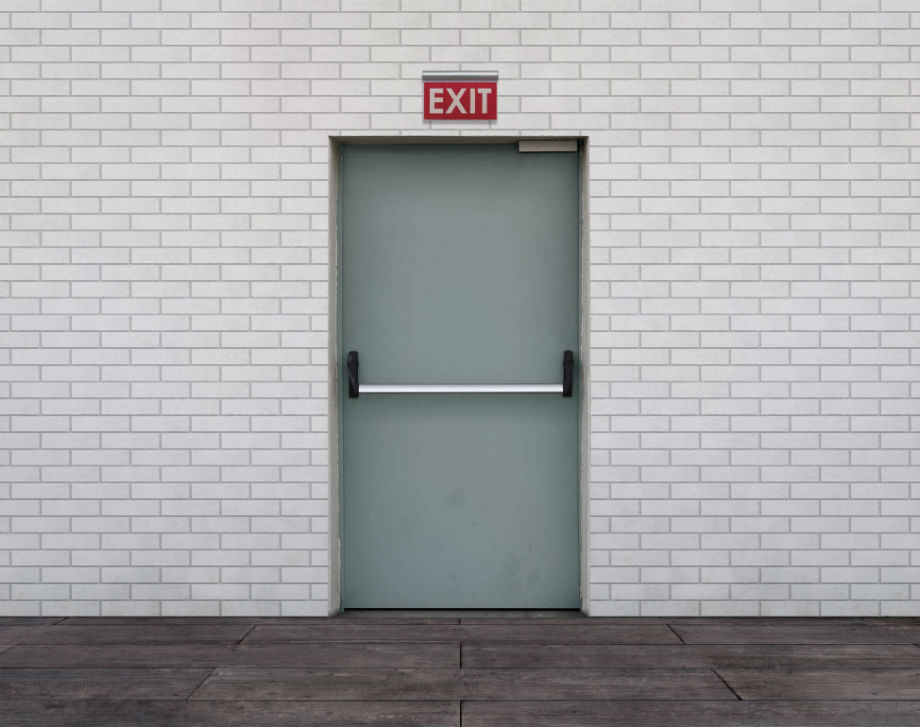 Escape windows
Regular maintenance servicing to your windows will ensure you're meeting the current building regulations that apply to your property, for example whether or not you're required to have escape windows suitable for a person to fit out of in the event of a fire. It will also help keep the window frames as strong as possible, decreasing the likelihood of them bending in a fire and breaking the glass panels, as falling glass can be a real danger.
What we do
We inspect and repair a variety of types of doors and windows to keep your property safe, and ensure you're providing a safe building for others to use. Regular maintenance will also extend their working life and help you avoid any unnecessary emergency call out charges.
Our commercial door maintenance and servicing includes checking: glass for signs of damage, door alignment, hinges and pivots amongst many other things. Our preventative window maintenance and servicing includes checking: window handles, cylinders and glass.
Contact us to find out more about the high-quality services we provide throughout Oxfordshire.