When it comes to keeping your property secure, ensuring your windows are serviced regularly will keep them looking and functioning in top condition. Although this can seem like an unnecessary expense at the time – it will save you money and keep your home or business protected in the long-run. Window maintenance is especially important considering the more extreme weather conditions such as we've experienced in the UK this past year (extreme for us brits, anyway!) – a frozen winter with snow, and a scorching hot summer heatwave. Burglars look for a fast, easy entry and escape route – so make sure your home isn't an easy target.
Well maintained windows will deter burglars
When observing the property from the outside, potential thieves will judge how secure it is. If it's obvious that your windows are robust and in good condition, they will likely be put-off from forcing entry – as it would be more difficult for them and take longer, increasing their chances of being seen.
Making the break in process more difficult
Even if burglars aren't deterred by the excellent condition of your windows, they will have real trouble entering your premises through secure windows. It's been shown that 95% of break ins require some amount of force – so cheaper doors and windows or old/broken looking ones are mostly likely to be targeted, and their weak locks are more easily broken. It's also been shown that thieves typically spend less than one minute attempting to gain entry – so if your windows withstand force for this long, then the burglar is likely to give it up and leave.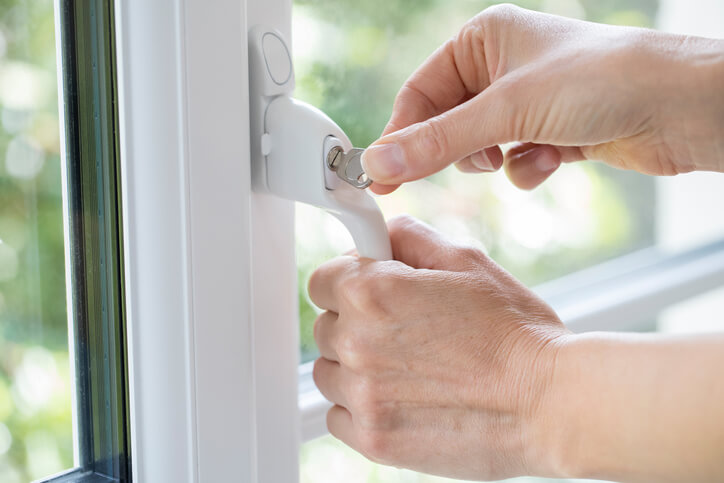 Issues that can weaken your windows – making you vulnerable
The fact is that all hardware used to protect your home is subject to wear and tear over time. Your windows can be damaged through a variety of causes: dirt and debris can clog them up and prevent them from closing properly, sealant can become worn or loose, and wood can become cracked or splintered, damaging its integrity.
Ensuring your windows are serviced regularly prevents these small issues becoming a big problem, as well as providing you with peace of mind that your home or business is as safe as possible. Find out more about the window maintenance and servicing we offer, or get in contact with us to discuss your needs.